EPC Awards Scholarship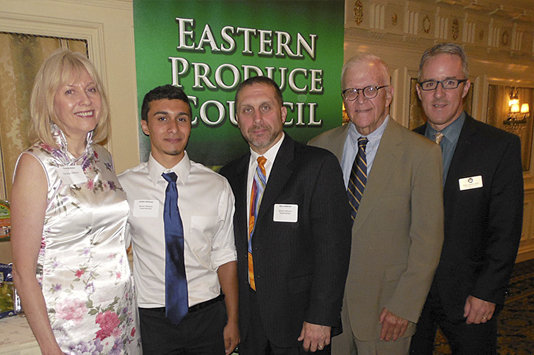 Penn State University sophomore, Jordan Goldman, is the winner of the first James and Theresa Nolan Family Foundation Scholarship Fund Award, sponsored by the Eastern Produce Council. Pictured from left to right are: Theresa Nolan, Jordan Goldman, Marc Goldman (Morton Williams Supermarkets), John McAleavey, and Paul Kneeland.
EPC Gives Back!
Last week the Eastern Produce Council visited two Monmouth County, NJ schools that sustained major damage from Superstorm Sandy in October of 2012.
The EPC recently donated Salad Bars to both schools to show our support and issue a new era of healthy eating through fresh produce and nutritional menus for the students.
Consumption of fruits and vegetables is up substantially since the salad bars were put in place. The children are excited to have the salad bars in place, are experimenting with new produce items and are sharing their new favorite items with their families.
Pictured are EPC President Paul Kneeland, EPC Executive Director John McAleavey, New Jersey Secretary of Agriculture Douglas Fisher and Asst. NJ Sec'y of Agriculture along with represents from Union Beach's Memorial School and Keansburg's Bolger Middle School.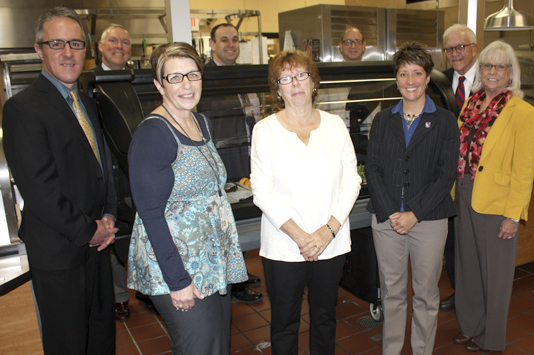 Philadelphia Meeting Recap
The EPC had another successful meeting at the Philadelphia Wholesale Produce Market. For more photos from the event, click here.