Thank you to all who attended or supported our 47th Annual Dinner Dance this past weekend - it was a great success!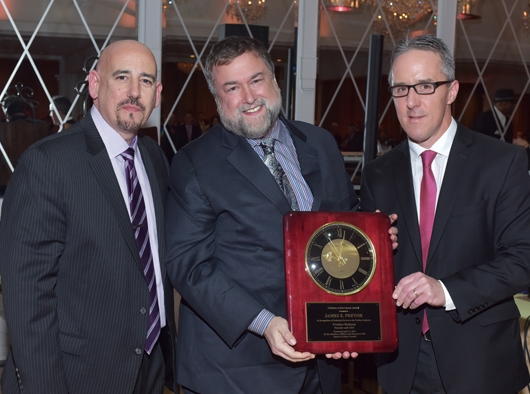 EPC 1st Vice President, Vic Savanello (L) and President, Paul Kneeland (R), present the 2015 Eastern Produce Council's Lifetime Achievement Award to Produce Business's Jim Prevor.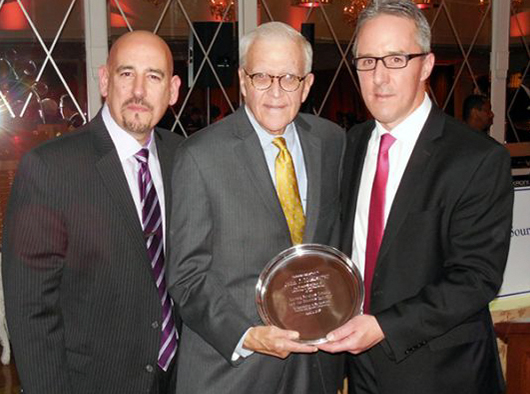 John McAleavey receives a plaque for his 25th Anniversary as the EPC's Executive Director (1990 - Present).

Next Dinner Meeting
April 21st, 2015
Sponsored by South Carolina Department of Agriculture

Click Here To Register For The Dinner
South Carolina is finally starting our spring warm up and all is looking good heading into our key planting season. The winter provided more than adequate moisture and cold temperatures ensured plenty of chill hours for our tree fruit.
To read more, click here.
2015 James and Theresa Nolan Family Foundation
Scholarship Fund

Sponsored by
Eastern Produce Council

Deadline to Apply:

April 10, 2015

Winner to be Announced:

May 19, 2015

To learn more about this scholarship and how to apply, click the button below
5th Annual New York Produce Show & Conference a Big Hit!
Attendance in excess of 5,000!
Booth space was sold out with over 400 exhibitors!
New venue - Jacob Javits Conference Center was well received!
Bus Tours - with changes in locations - were up 4 times!
Theresa Nolan was honored with the 2nd Annual EPC's "Woman of Distinction" Award!
Global Trade Symposium
The education at the Global Trade Symposium was top notch, bringing in the global perspective and understanding how fresh produce goes to market in other parts of the world was amazing.
Student Program
The student program brought in AG students from the area and the UK, as well as culinary students from the CIA. Micro sessions from these prominent schools were very well attended.
Foodservice Ideation Fresh Program
The Foodservice Ideation Fresh Program ran on Thursday and gave a different perspective on uses of fresh produce in restaurants, hospitals and cafeterias.
EPC Holds its First Meeting of the Season - 9/16/14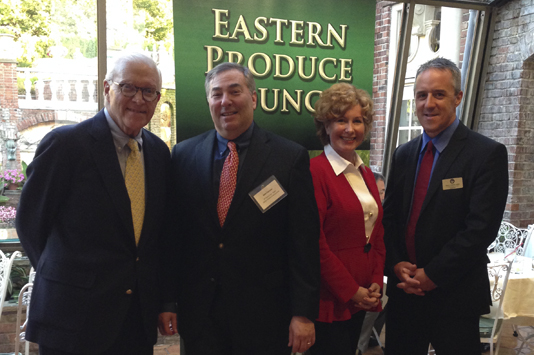 The Idaho Potato Commission's Seth Pemsler, and Lucky's Real Tomatoes' Lucky Lee, join EPC Executive Director, John McAleavey, and President, Paul Kneeland, at The Manor in West Orange, New Jersey. Along with Bejo Seeds, they sponsored the Council's September 16th dinner/meeting.
EPC Awards Scholarship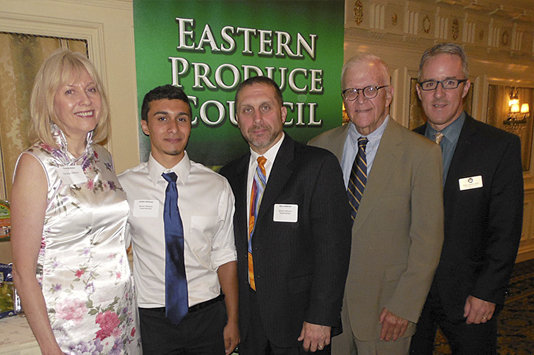 Penn State University sophomore, Jordan Goldman, is the winner of the first James and Theresa Nolan Family Foundation Scholarship Fund Award, sponsored by the Eastern Produce Council. Pictured from left to right are: Theresa Nolan, Jordan Goldman, Marc Goldman (Morton Williams Supermarkets), John McAleavey, and Paul Kneeland.