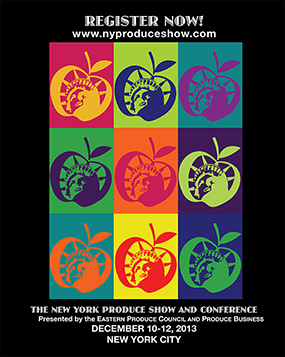 The New York Produce Show and Conference

A world-class event December 10-12, 2013, in Manhattan and the ONLY produce show and conference in NYC.
Register Now!
Sponsorships Available
EPC-NEPC inaugural 'Alliance Event for the Industry' A Big Hit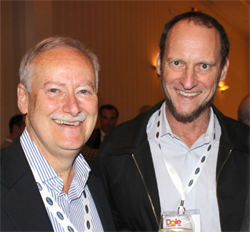 More than 130 attendees converged on the Marriott Mystic Hotel & Spa in Groton Ct. on September 17 and 18 for an educational forum co-sponsored by the New England Produce Council and the Eastern Produce Council, featuring presentations by the Produce Marketing Association and United Fresh Produce Association.
Tom Stenzel, President and Chief Executive Officer of United Fresh Produce Association kicked off the event with a "Washington Update."
Bryan Silbermann, president and CEO of PMA, opened the second day introducing the association's food safety leaders, Bob Whitaker and Jim Gorny.
For a full report on the meeting by The Produce News writer Tad Thompson, click here.
If you attended our inaugural Alliance Event click here for a brief survey. Your input is important to us, so we can make future events as useful as possible.